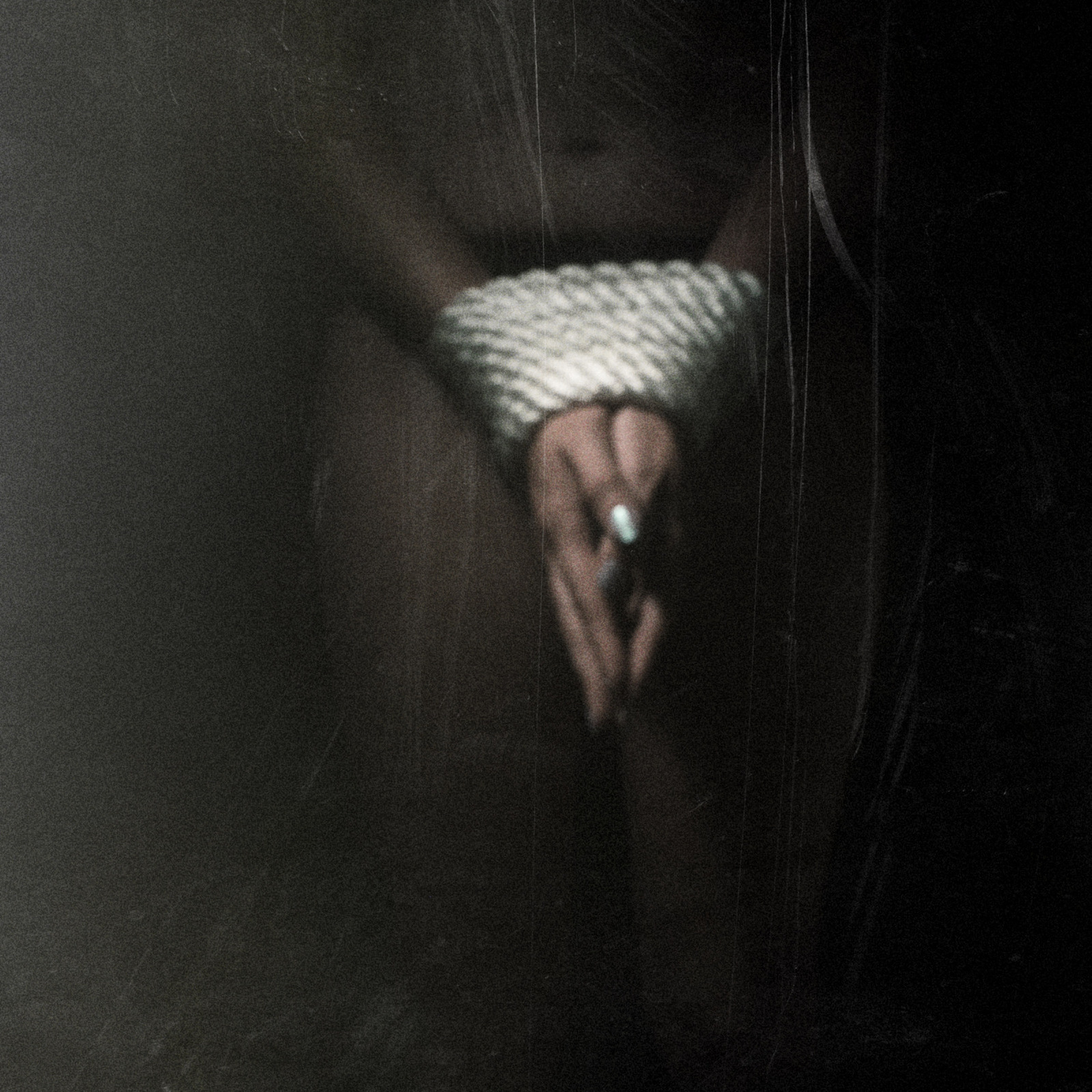 "Untitled with rope"
This image, I believe, wraps up my long journey of sadness,
fear, uncertainty and aimlessness from the past 18-24 months.
I was asked by a friend why I used a woman in these images
and not a man as these three or four photo series of images are about my
personal struggles with self and relationships.

The answer is simple and two fold.
First, art is subjective.
We take away from a piece of art what we want. Sometimes it strikes a cord with the viewer in a positive or negative way. Other
times it moves someone in a totally different direction.
It is up to our past experiences and where we allow our minds to travel as to what we see in a particular piece.
Secondly, this image, and the number of past images, are not necessarily all about me or my own feelings. These are more about how I see myself and how others see themselves.